Learning and expanding techniques
Learning and expanding techniques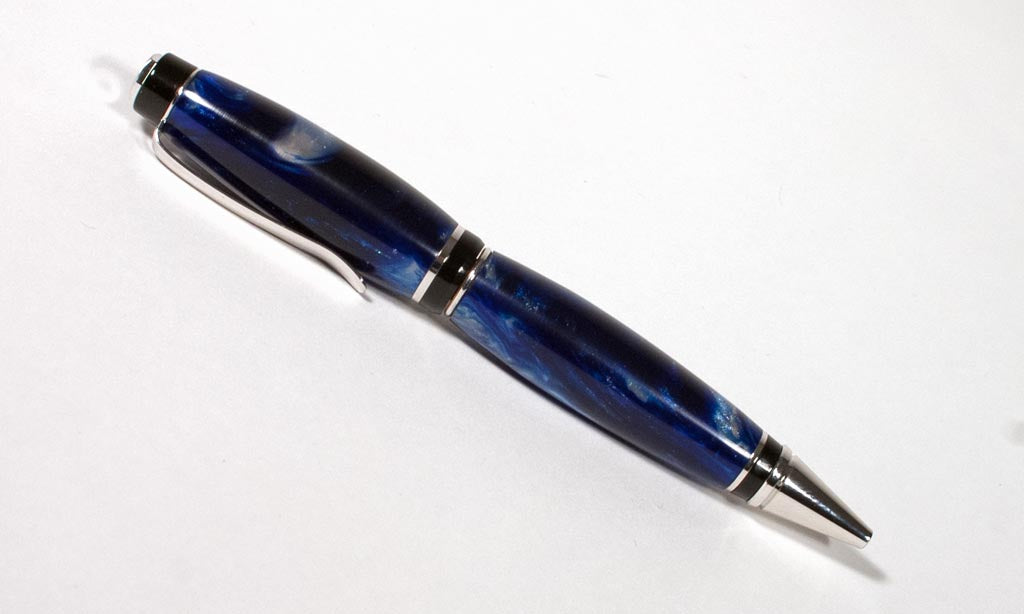 I've been spending a little of my spare time (what's that?) learning and getting better at making my own pen blanks. I've been doing it two different ways. One is by stabilizing wood and in some cases dying and stabilizing the wood. I'll post about that process in a later blog article. The other way that I've been making blanks is by casting my own using a two-part polyurethane resin called Alumilite and that's the process that I'm going to talk about today.
I can custom mix dyes and flecks into the resin to create a solid color or I can mix batches of dyes and flecks and then pour those separate batches together into a mold and create a multi-colored blank. Once I've poured the mixture into the mold, the whole thing has to go into a pressure pot and be put under air pressure. I use 58 pounds of pressure per square inch. By doing this it takes all of the air bubbles that normally form during the mixing process and makes them microscopic so that they won't mess up my finished product. From the time that I start to mix the polyurethane parts A and B together, I have seven minutes to get it under pressure in the pressure pot or I risk the resin hardening with large air bubbles being present. 
By doing this process it allows me to now create my own custom colors and mixes. The pens are just the first step and I hope to be adding my own custom colors to more of my product lines. I'm already experimenting with doing the stabilized wood and custom acrylic colors together.
Stay tuned, this is going to be a fun ride!
If you would like to see how it is done, I made a video of my friend, Steven, and I going through the process. This is from a year ago and I think it was my first custom pour. You can see it below.